My E10B Tone collection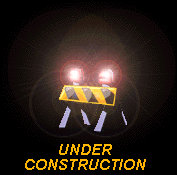 ( some links not functional ! )

---
My E10B switch, inspite of being a digital SPC switch, is old. It doesn't support SS7 common channel signalling which is a pre-requisite for ISDN support. It supports an older channel-associated siganlling scheme called MultiFrequency R2 signalling ( MF R2 ). It is also less powerful compared to the leviathans that are operational presently. To give you numbers, my E10B, at maximum capacity, can handle upto 11,000 circuits in a transit exchange configuration. On the other hand, an OCB-283 can handle 60,000 circuits as a transit switch.
I'm pretty much sure my switch will be removed from service soon, for no other reason than it being obsolete. But given the fact that I owe most of my knowledge to my E10B, I decided to record the tones that I heard for posterity.
For those interested, here's how I obtained my database of telephone tones. I used a Genius 33.6 kbps modem, courtesy my college Electronics Hobby Centre, which had a speaker-out port, which I connected to my soundcard's audio-in port. After that, it was just a matter of issuing 'atdt' commands using any terminal program like Hyperterminal and immediately starting to record using a sound utility like Sound Recorder. All the recordings are 8-bit,11Khz sampling rate, mu-law PCM encoded. A note of warning.... In spite of various efforts to reduce the filesize, the wav files still total upto 7Mb, with individual files ranging in size from 85Kb to 250Kb. So, get ready for some waiting if you are on a dial-up connection. I could have converted the files to mp3s, but I didn't for whatever reason. If you have a fast processor and lots of time, I'd appreciate it if you do it for me. My email address is at the bottom of the page.
In all the tones recorded, you will first hear the digits being dialled using DTMF ( tone dialling ). And since my modem is dialling, the dialling is pretty fast. But rest assured, I can manually dial faster that my modem.
An E10B dial tone - This is the starting point. In most exchanges, dial tones are produced by simultaneously generating two frequencies which are close, giving rise to a beat frequency that is the difference of the two frequencies. The beat frequency manifests itself as the burr that we hear. The E10B dial tone lasts for 10 seconds and then is replaced by a busy tone.
The E10B ring tone - If you notice, you will realise that the ring tone is the same as the dial tone, except that the dial tone is a continuous burr for 10 seconds, while the ring tone is a repeated burr-burr in the format given below....
burr <> burr <long delay> burr <> burr <long delay> burr <> burr
That was my E10B tone collection. I also recorded the ring tones, fast busy tones and other call progress tones when I dialled other numbers in and around Madras, and also outside Madras and also international.

Ring Tones of other exchanges

Other tones
Remember me saying that my E10B starts producing at the end of the first 3 digits if the 3 digits do not form the part of any existing number in Madras ? Here are some pre-analysis hunt tones for you to hear. The hunt tones finally result in the recorded announcement asking me to cjeck the number I have dialled, but I haven't recorded that.

And that is the end of my tone collection. Hope you learnt something from it. Feedback, comments and questions welcome.


Back to previous page
---
manisridhar at hotmail dot com